Everyone Does Their  Part To Ensure You Have The Best Possible garage door repair and installation Experience!
Our family all plays their part to ensure all our customer are having the best possible experience possible!  We recently moved back to Norwood Massachusetts from Virginia to take back over the company and are more excited than ever to get back to serving our community! We will be resuming ownership beginning 5/3/2017 and look forwarding to being available and seeing all of our Shamrock family! 
# Boston# Walpole#southshore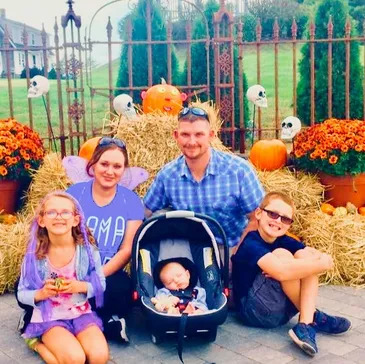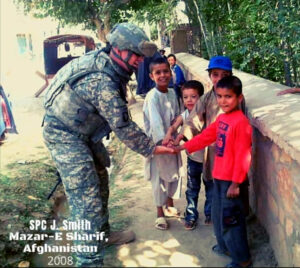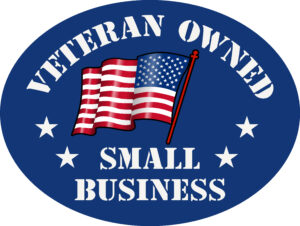 Hi, My name is Josh, and I am happy to have you put the trust of your home and business in the care of my family and I. Ever since I was a young boy I have always wanted to do three things in life. 
First, have and raise my own family. Second, Serve my country and it's fine citizens. And third, own and operate my own small business! I have to say that I am beyond blessed to have succeeded in my goals! In 2006 I volunteered for service in the Massachusetts Army National Guard, and by 2008 I had the opportunity to volunteer for an active duty assignment to Afghanistan. 
While I was deployed, any downtime I had, (which wasn't much.) I was in contact with a well-known overhead door company to assume a position as a lead technician in the field… Needless to say, that while I was Deployed, our nation was hit with an economic war at home… The market crash of 2008…Upon returning home from the theater, I had discovered that this fantastic company did not survive during the recession! I had to figure out a plan fast! So, with the last of our savings, we made a small investment into what is now the greatest blessing to me and my family! 
On April 5th, 2010 Shamrock Overhead Door was up and running! With over 15 years of experience in the Overhead Door trade, hard work, and motivation, I was able to take an idea and put it into action! Immediately we were beyond blessed to have such amazing customers come into our lives! I cannot thank them and you enough! As a small, family-owned, local business we are able to do so much more on a professional and personal level. 
We take pride in all of our local communities and look forward to providing nothing but the best in your experience with us! As an overhead garage door business, we look to resolve your garage door issues with the most affordable and yet effective solutions that the industry has to offer! Right now we are in the process of reconstructing our company to better suit your needs! 
Also, We are currently looking into a way that will be able to help not only our own community and economy but also helping with the humanitarian aid and efforts overseas! My wife Dina and I are in the midst of working out a plan that will take a portion of our profits and donating it to help families in multiple war torn countries in their time of need. As part of our reconstruction, this is something that God has put on our hearts. 
By choosing us, you will be part of the difference in the world! As you can tell by now, we are not your average overhead door company:-)
OUR 3 PROMISES:
Provide the best possible service and solutions we can for your current or next garage door service.

Ensure that, you the customer are happy with our services 

Help make a difference in the world
Now, dear customer, I want to take this time to thank you for taking your time and reading this page, and considering us for your next "overhead door" project! Please feel free to call and request for me if you have any questions.  
Yours truly,
Joshua R. Smith
(The Owner)
THE WAY TO HAPPINESS
"Keep your heart free from hate,your mind free from worry. Live simply. Expect little. Give much. Scatter sunshine. Forget self. Think of others. Fill your life with LOVE. Do as you would be done by. Try this for a week and you'll be surprised!"
 – Dr. Norman Vincent Peale
# garage door repair and installation# Norwood# Boston# Walpole#SouthShore