The only local garage door company you'll ever need
Veteran Owned, Family Operated, Customer Satisfaction Guaranteed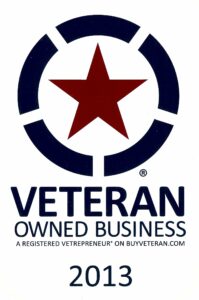 Meet Josh and his family. everyone does their  part to ensure you have the best possible garage door repair and installation Experience!
Our family all plays their part to ensure all our customer are having the best possible experience possible!  We recently moved back to Norwood Massachusetts from Virginia to take back over the company and are more excited than ever to get back to serving our community! We will be resuming ownership beginning 5/3/2017 and look forwarding to being available and seeing all of our Shamrock family!
IS YOUR GARAGE REALLY AS SAFE AS IT SHOULD BE?
Garage Door accidents are responsible for over 20,000 injuries each year, making it one of the most dangerous parts of your household! Did you know? 1 in 15 garage doors may lack the latest safety features, and/or may not be operating properly right before your very eyes. Though the industry does what it can to help reduce the statistics, It doesn't make up for the  whopping 69% of outdated and unsafe garage door systems we encounter daily. Rest assured, knowing that our technicians are compassionate and caring when it come to the safety of you and your loved ones! We promise to always find, and offer  the most affordable solutions to keeping your garage door system safe. As part of our services, we provide you with a detailed report, outlining how your system is performing. This takes place during your scheduled Service Call with one of our certified Garage Door Technicians.. At the end of the day, it's our sole mission that you and your family can enjoy the benefits of owning and operating a safe and reliable garage door system!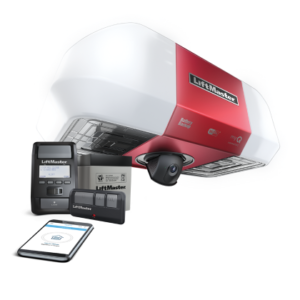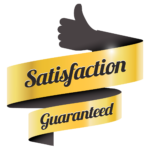 Our customers become part of our family! We guarantee to get your job done right.
"I was very happy with the work done by Josh and Shamrock garage door. He was very straight forward. Hard working and did a great job! I originally thought I was going to have to replace the whole door, but Josh was able to reuse and replace any broken parts- saving me money! I would definitely recommend him to others!"
" I had a great experience with Shamrock Overhead Door! Eddie came over on time, he was professional, courteous, respectful,patient, and very knowledgeable. He knew what he was doing and this was not an easy job. We had 3 overhead doors, and a few remote systems to link up. I highly recommend this company!"
" I had the opportunity to have Shamrock come to my house to repair two doors I installed and could not get the springs to work properly. The fact they were not their doors was not a problem. the tech was extremely well knowledgeable and polite. The service was fast and on time. Over all a very good experience."
"WOW...... Great service..... totally fixed the problem promptly, thoroughly and economically! Josh was a great communicator and fun to work with. I found them on Groupon and the reviews were very solid and positive. I'm glad I took advantage of the Groupon, but I would have paid for their services without it. it's nice to have a positive customer experience!"